2013 The 19th China International Textile fabrics and accessories (autumn) Expo curtain
2013 The 19th China International Textile fabrics and accessories (autumn) Expo opened its doors, from domestic enterprises to foreign fabrics fabric companies, from fabrics to dress casual fabrics, from fabrics to accessories, this huge system crash again at the fair platform together, together, together.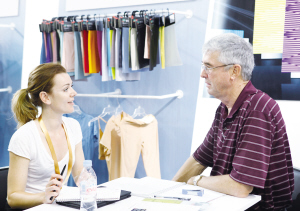 The exhibition, Shanghai New International Expo Centre 15 exhibition halls covering an area of ​​175,020 square meters of exhibition space, a total of 3,754 exhibitors from about 35 countries and regions to bring the latest products exhibitors, including 2,592 domestic exhibitors, overseas exhibitors 1162, so the scale is quite ambitious exhibition, one of the highlights is remarkable.
Highlights one: dress fabric blend of tradition and innovation;
Highlight two: leisure fabric blend pop;
Highlight three: Let lingerie and swimwear fabrics into the market;
Highlight four: a rapid reaction force to accelerate the integration of industrial chain.
The fair's highlights are numerous, but among the highlights from these people also find that only focus on upgrading technology trends to control and grasp the pulse of the market, in order to come out on top in more intense competition in the global market it has become the consensus of many fabric accessories business, and gradually in its development, to be implemented. The integration of a variety of comprehensive quality and ability to enhance the development potential of enterprises, more subtly so that more Chinese into fabrics, accessories business is becoming increasingly strong.